Where Judy Saved Her Pregnancy
Judy has four beautiful children. With her last pregnancy, she had very serious complications. As the ambulance rushed her towards medical help, Judy said "take me to Alaska Regional."
Where Mary Jane Received Immediate Care
When Mary Jane noticed that two of her fingers were paralyzed and her arm was tingling, she knew something was wrong. "Take me to Alaska Regional," she said. When she arrived at Alaska Regional's ER, a team of caregivers appeared quickly and began care.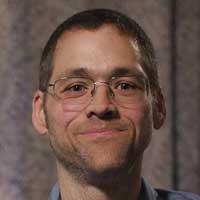 Where Daniel Reshaped His Life
A few years ago, Daniel was very overweight, in poor health and did not think he'd live to see his next major birthday. He chose to have robotic bariatric surgery at Alaska Regional Hospital and significantly changed his health and life for the better.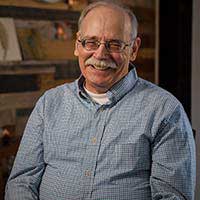 Where Bruce Found Hope for His Heart
Bruce just wasn't feeling like himself, so he went to Alaska Regional Hospital's Senior Clinic. His physician advised him to go to the ER right away, where he was diagnosed with heart failure. Alaska Regional is dedicated to providing the most advanced care for heart patients, and they have earned national accreditation for treatment of cardiac conditions like chest pain and heart failure.
Where Ann Got Her Life Back
One day, when Ann was cleaning her head started to hurt and she became very dizzy. Soon Ann was no longer able to grasp items with her hands. Her daughter called 911 and Ann said, "Take me to Alaska Regional." Ann had a stroke.
Where Janice's Breast Cancer was Found and Treated
A mammogram found Janice's fast growing breast cancer, and the team at Alaska Regional treated it quickly. She's a firm believer in the technology and spreading the word about the importance of annual screening.