Meet the leaders that make up Alaska Regional's Administrative Team. This group works tirelessly to keep the hospital running smoothly so our staff can focus on what Alaska Regional is best known for: providing the best healthcare in Alaska.
Jennifer Opsut, CEO
Jennifer Opsut was named as our chief executive officer in March of 2021. She previously served as our chief operating officer. Before joining our Alaska Regional family in 2018, she served as chief operating officer, as well as executive director of strategic planning and operational development at West Valley Medical Center in Caldwell, Idaho. Prior to joining West Valley, Jennifer served as a senior decision support analyst with the West Florida Division of HCA, Alaska Regional's parent company.
With over 20 years of healthcare and hospital executive experience, some of Jennifer's many areas of expertise include patient and employee safety, hospital culture, growth and engagement. Jennifer has a Bachelor of Science degree in Business Administration from Wingate University and a Masters of Healthcare Administration from the University of North Carolina.
Jennifer and her husband enjoy exploring Alaska with their three sons.
Dr. Timothy Ballard, Chief Medical Officer
Dr. Timothy Ballard is Alaska Regional Hospital's Chief Medical Officer. Dr. Ballard is a previous Director of the Alaska VA Healthcare System here in Anchorage. He also had a distinguished 32–year career in the Air Force, where he retired as a Colonel (O–6) in 2016, after commanding the Air Force's second largest hospital at Wright Patterson Air Force Base in Dayton, Ohio.
Dr. Ballard received his bachelor's degree from the US Air Force Academy in Colorado Springs, Colorado; his MD from the Uniformed Services University of the Health Sciences in Bethesda, Maryland; and a master's in Environmental Health from the University of Cincinnati. He completed residency training and board certification in Family Practice and Occupational Medicine.
Ashlyn Hall, Chief Nursing Officer
Meet Ashlyn Hall, our Chief Nursing Officer. She joined our team in 2021 from St. Mark's Hospital, our sister facility in Salt Lake City. Prior to joining St. Mark's, she served as the Director of Emergency Services, Cardiac Cath Lab and House Supervisors at another sister facility, Lakeview Hospital, also in Utah.
Ashlyn is originally from Spring Mills, Pennsylvania, and received her BSN from Penn State University and her MBA from Western Governors University. She began her healthcare career as an Emergency Room nurse in a Level II trauma facility in Minot, North Dakota, and continues to serve as an Officer in Charge with the U.S. Army Reserves 934th Forward Surgical Team.
Ashlyn is known for her outgoing personality, energy and passion for service.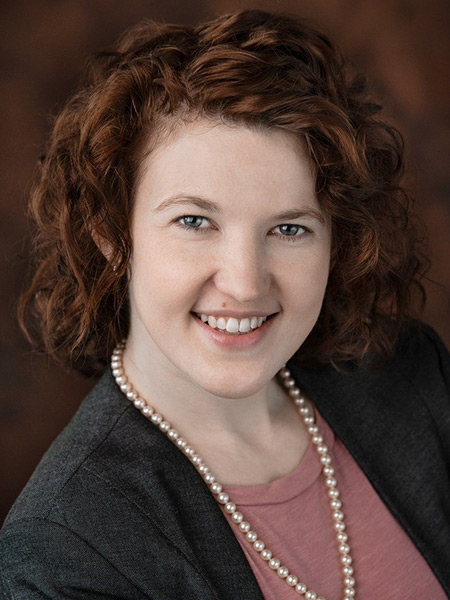 Rob Stantus, Chief Operating Officer
Rob joined our Alaska Regional Hospital family in December of 2018. Prior to joining us, he served for five years as the assistant vice president of outreach in HCA's Mountain Division Office, with oversight of tele-health, patient transfers, behavioral health programs and outreach.
Rob has been a registered nurse for 25 years, with extensive experience in the ICU, emergency department and air medical field.
He received his BSN from Creighton University and MBA from the University of Utah.
Since moving to Alaska, Rob and his wife have been busily exploring the state with their three daughters.
Jeff Chilson, Chief Financial Officer
Jeff joined our team in July, 2022 from Terra Haute Regional Hospital, a sister HCA facility in Indiana, where he served as CFO since 2019. Before that, he was part of HCA Healthcare's Parkridge Health System, where he was Market Vice President of Finance for the four-hospital market in Chattanooga, Tennessee.
Jeff is a Certified Public Accountant and has an MBA from Crummer Graduate School of Business at Rollins College, Winter Park, Fla., and undergraduate degree in business administration - accounting from Southern Adventist University in Collegedale, Tennessee.
Kimberlee (Kim) McNew, Ethics & Compliance Officer
Kim joined the team as our ECO in 2022. She previously worked as the practice administrator for a large local physician group. Before that, she was the clinical director for a hospital-owned multi-specialty group in Michigan.
Kim's extensive healthcare and executive career has encompassed strategic planning, leadership, business development and employee engagement. She holds a Bachelor of Science degree in Healthcare Administration with a minor in Health Information Systems and a Master's degree in Business Administration.
Kim also served on our hospital Board of Trustees for seven years, with two years as Board President.
Ali Miller, VP of HR
Ali Miller is our vice president of human resources. Ali has been a member of our HR team since April of 2016, initially serving as HR business partner and department leader.
Ali came to us from Hope Community Resources, a non-profit organization that provides support to people with intellectual and physical disabilities across the state of Alaska. During her six-year tenure with Hope, Ali served in several successive HR roles prior to joining our hospital.
Ali holds a Bachelor's Degree in Human Resource Management from University of South Dakota, a Leadership Certificate from Wayland Baptist University and Master's Degree in Business Management from UAA.